About ESijil 3P
The 3P Regulation aims to enhance the efficiency and effectiveness of the marketing of local
produce in orderto retain their competitiveness. It also aims to maintain current market share and to expand
both domestic and overseas market access in line with the changes in global trade.
INTRODUCING THE E3P PORTAL
A SIMPLE and SPEEDY SOLUTION!
Quality Produce Means Quality Returns For You!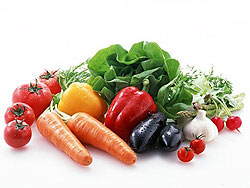 Compliance to the 3P regulation is a top priority in your business. But how do you comply with complex regulations without spending precious time and resources and still keep your focus on what matters: your business?
e-Sijil 3P is an online portal that makes grading, packaging and labelling compliance fast and easy! Gone are the days when you have to visit FAMA to physically register your business and obtain clearance for your products. Now, you can do this online, making it very convenient and saving you much time.
With e-Sijil 3P, you can process permits, Customs clearances and declarations quickly and easily! Learn how e-Sijil 3P can accelerate your business and take it to the next level!
What can you do with e-Sijil 3P:
Registration & approval of business or trading activities with FAMA
Submission of details of produce
Request for FAMA inspection
Declaration of import / export / trading details
Application and approval for import / export permits
Payments for necessary administrative and/or regulatory fees
How e-Sijil 3P helps your business:
Save time and cost travelling.
Transaction with relevant authorities such as FAMA and the Royal Malaysian Customs without needing to travel anywhere.
With physical processes now transferred online, your goods ready are for import / export in a shorter time.
Peace of mind that you comply with the necessary requirements in the 3P Regulation.
Keep track of your trading processes as all your past activities are recorded in the system.
Stay updated with the latest in the 3P Regulation.
Ever wondered how much time and resources are spent on compliance to regulations? While compliance is of utmost importance, making it fast and easy allows you to keep your attention firmly on what is more important: your business. Take advantage of e-Sijil 3P and channel precious time and resources to grow your business!
These are just some of the services you enjoy with e-Sijil 3P:
Registration & approval of business or trading activities with FAMA
Submission of details of produce
Request for FAMA inspection
Declaration of import / export / trading details
Application and approval for import / export permits
Payments for necessary administrative and/or regulatory fees